AICSYS INC launched a rugged 1U rackmount chassis, server chassis, the RCK107MR, which is the smallest rackmount chassis that takes up one unit of space when mounted in a rackmount.
The chassis consists of (4) HDD Mobile Racks with a depth of 520mm (20.47") with (2) 2.5" space for SSD or HDD plus one Slim ODD driver bays, giving the chassis total of 7 driver bays, more than adequate to satisfy the demands of server for many driver bays. System Integrator could take advantage of the expandable storage design for numerous applications that often requires HDD replacement.
The supported Mini-ITX motherboard for CPU core i3/i5/i7 processor is ideal for Industrial automation in critical application for controlled automation, visual and video analytics, Data Center, Storage, and Cloud server solutions as well as a Firewall, VPN or Proxy Server.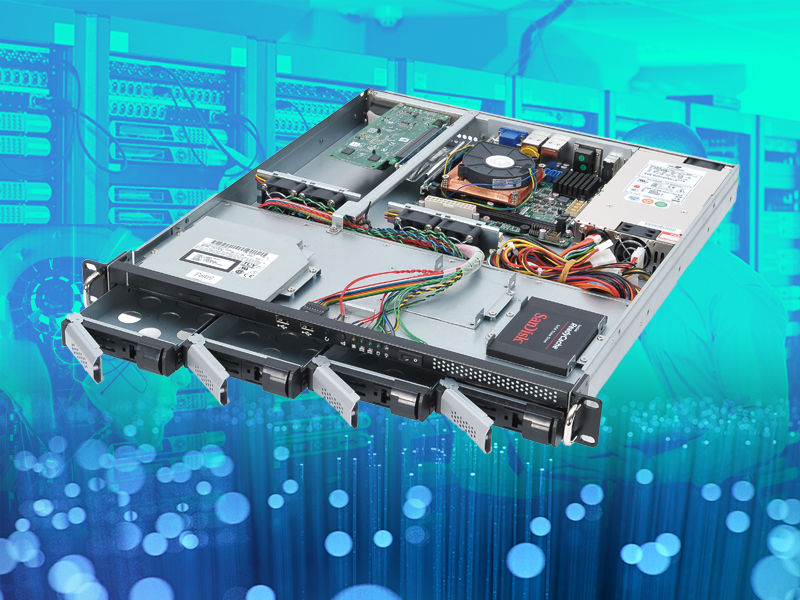 RCK-107MR is made of heavy-duty steel of SECC 1.2mm, it provides the long term defense against the hazardous environment for Industrial Computing. The chassis equipped with good ventilation that can lower the internal temperature to ensure proper system operation.
Chassis are the first and most important line that provides the long term durability and tolerance to vibration, dust, harsh temperature working condition, and the protection of unforeseeable damage from outside force.
AICSYS Inc is an IPC manufacturer based in Taiwan, we specialized in OEM/ODM project and System Integration services. Quality, Innovative design, and reliable computing solution are the core values of AICSYS Inc commitment to our customers. We have the superior design and technical team at your service to create the best solution and market know-how for your projects to secure the next business deal.