A rack cabinet unit, often called as U is a unit height of measure defined as 1 3⁄4 inches (44.45 mm) for the height of 19-inch chassis.
Why do we need 1U chassis where the space inside the chassis is so limited to install the CPU board or Motherboard, power supply, add on cards etc.? Doesn't it give hard time for the hardware engineers to do the installation for the system?
The answer is for some applications, the space could be very limited so the user can only have 1U space to install their system.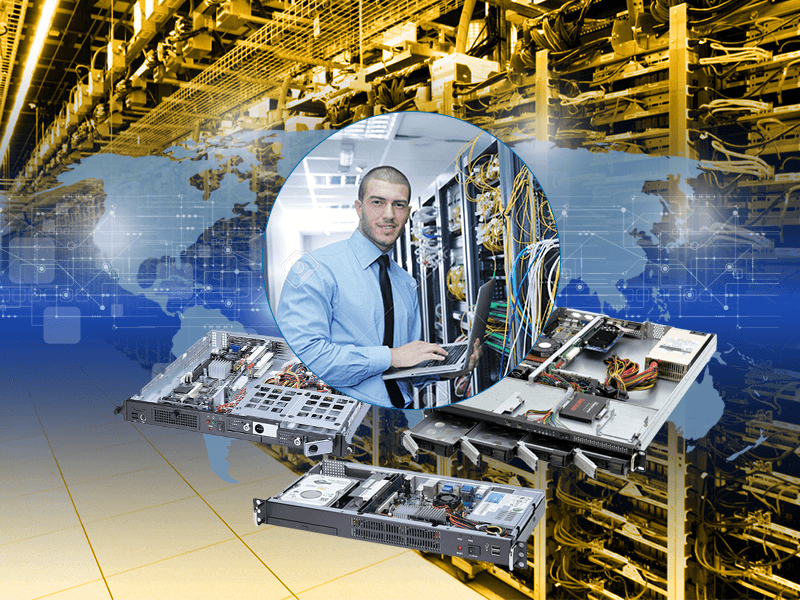 A typical full size rack is 42U which means the maximum it can accommodate less than 42 chassis of 1U height. In some telecommunication office, the rack cabinet is rented for registered users to install their server by the rack unit (U), so the renter pays by the rack unit, consequently if they rent 1U they pay much less than 2U or 4U system.
There are some applications where the users have a very limited space for the system, for example when they need to install the system inside the vending machine, parking machine, ATM etc, all of these application have limited space.
To support the demands, AICSYS INC has provided a series of 1U chassis, such as RCK103BR, RCK107BR, NDS102M
While all of the chassis are 1U, they have a good ventilation system, a good expansion capacity by having a riser card or backplane, a good storage capacity, for example with RCK107BR, the users can have 4 hot swap removable HDD and some more internal HDD spaces. All of them also support one Slim ODD drive for some specific application.
All of the 1U chassis series are designed to allow system integrator for convenient installation.
AICSYS Inc is a Quality IPC manufacturer based in Taiwan, we specialized in OEM/ODM project and System Integration services. We develop and produce our product with Quality, Innovative design, for reliable computing solutions.
For details of 1U chassis series, please contact AICSYS INC.