AICSYS Inc. is dedicated provide better and affordable multi-functional box chassis for limited space and cost effective. WMC-103M, a mini-ITX box enclosure with 3 drive bays, with expansions by riser card, support by Flex ATX power supply. WMC-103M is adaptable and expandable by the following options of Riser Cards, USB ports bracket, 2.5" SATA Drive mobile rack or a slim DVD±RW Drive
WMC-103M, the mini-ITX box chassis is made for multi-application purposes; easy installation and capable to support three drive bays: one external (1) slim ODD bay with the 3 options, and two internal drive bays for (1) 3.5" HDD and (1) 2.5 HDD/SSD. The slim ODD bay could be easily inter-changeable for MR-C1D12, a Mobile Rack for (1)2.5" SATA Drive, or RCB-USB2P1M-01 for (2) 2.0 USB ports with bracket, or to install (1) slim DVD±RW Drive. WMC-103M also offers the expandability through a (1) slot PCI or PCIe Riser Card, all in the compact dimension of 280 x 245 x 89mm (WxDxH) and heat dispensation by (1) 50mm cooling fan.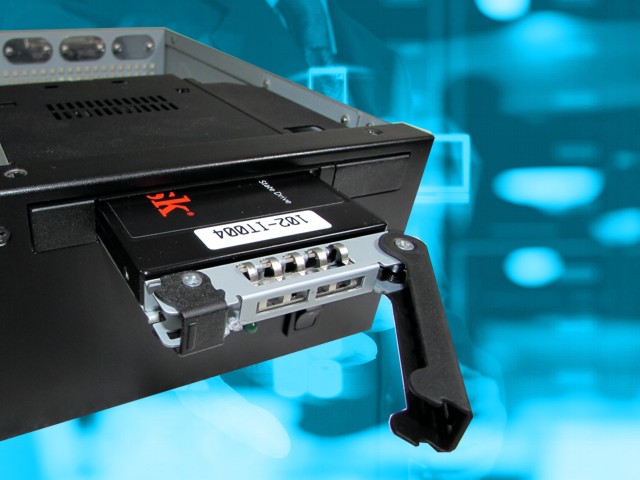 AICSYS Inc. is an IPC hardware manufacturer based in Taiwan. We offer the best industrial computer quality products for wide range of Industrial Rackmount/Wallmount chassis, Backplanes, SBC, LCD & KVM monitor console, Panel PC, power supply and other accessories. AICSYS Inc provide a project solution with our innovative OEM/ODM customization service to meet customers' specific requirements.
"The Global Choice for Premium Industrial Computers at Affordable Prices."
Product Features
-Constructed by Heavy-Duty Steel
-Mounting application for Vertical or Horizontal
-Support (1) expansion slot through PCI or PCIe Riser Card
-Support Mini-ITX motherobard
-Support Flex ATX Power Supply
-(1) 50mm Fan for heat dissipation
-Internal Drive Bays for (1) 3.5″, and (1) 2.5″
-Options for External Slim ODD Bay
Front (2) 2.0 USB ports support by a bracket (RCB-USB2P1M-01)
Mobile Rack for (1) 2.5″ SATA Drive (MR-C1D12)
Slim DVD±RW Drive