Nowadays, security has been the top most priority in most situations. Both in public and private premises, for any kind of purpose including monitoring, transaction, and access control, the need for a reliable but affordable tool is a must. The trend is now heading for a PC-based digital video recording system which allows easy, convenient, and high quality usage. Your old VCR time-lapse CCTV system may no longer answer your current and future needs, and now you badly need a perfect replacement.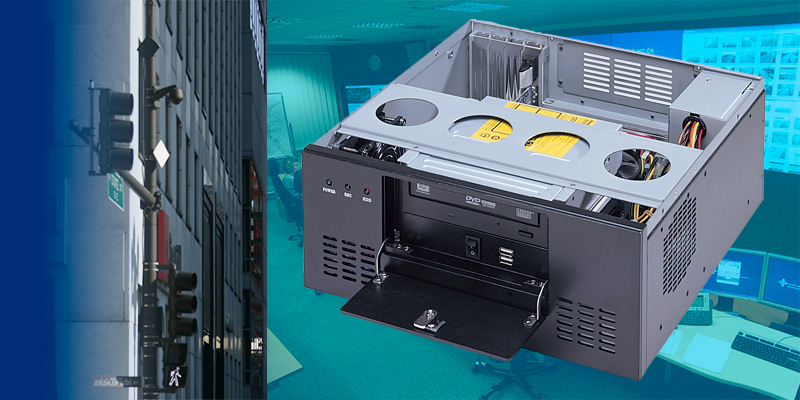 AICSYS Inc, an IPC manufacturer for Industrial Ruggedized Chassis has expended their Compact Chassis for DVR line. WMC-402M is an industrial grade chassis with multi-functional purposes. This is a wallmount/desktop type of chassis: WMC-402M, specifically designed for PC based Digital Video Recording system for security, safety monitoring, transaction, and access control including further processing applications in animal, forestry, agricultural farming, and fisheries oceanography.
WMC-402M is constructed by heavy-duty steel; it supports standard microATX motherboard, one external 5.25" drive bay for DVD drive and one internal 3.5" drive bay for HDD, sufficient for small digital signage and video recording system management. One super Low-noise 8 cm fan ensures excellent airflow for superior system cooling while maintaining the silence and tranquility in the data storage space, it also provides four expansion slots while remains the compact size. The system is powered by Micro ATX motherboard with power supply of 300W – 520W which is sufficient to support the system full loaded. WMC-402M is definitely the perfect choice for DVR surveillance system in commercial and industrial areas.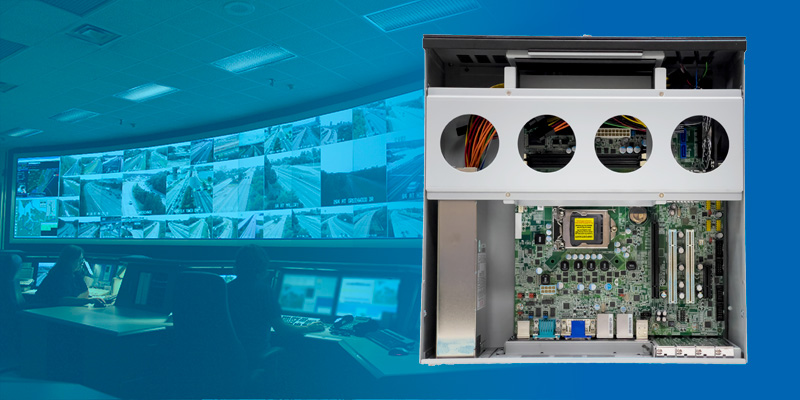 AICSYS Inc could provide our customers with a complete system integrated solution for your projects based on nearly twenty years of IPC manufacturing experiences and market technical know-how, especially on OEM/ODM projects. Contact us today to experience an AICSYS solution could do for your next business deal.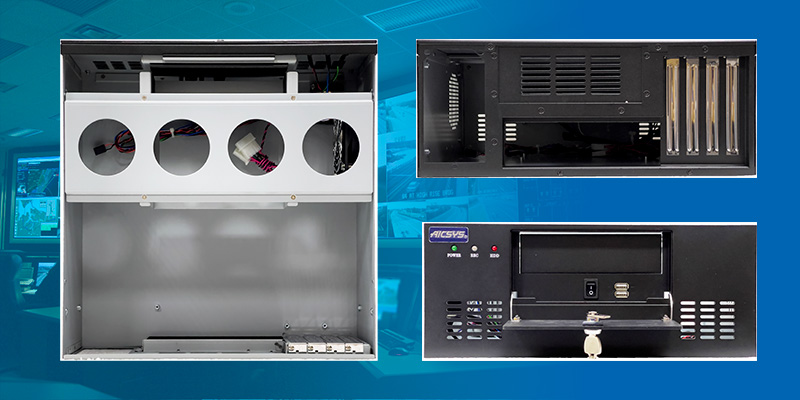 Product Features:
Heavy duty steel construction shoebox industrial chassis can be mounted vertically or horizontally
Support Micro-ATX Motherboard
(1) 5.25″ DVD drive bay
(1) 3.5″ drive bay for HDD
8cm Low-noise ball bearing fan with air ventilation for excellent airflow
Up to 520W ATX power supply (80PLUS Certified)