Industrial PC Chassis are the first and most important line of defense against the hazardous environment for Industrial Computing.
Our customers asked us recently that everyone in Taiwan claimed as manufacturer but the products all look the same. How can they know who is the real manufacturer and who are the companies doing trading only?
Our VP of operation Steven Liu said that one of the best ways is to check how long the company exists in the market. Only company who has been in the field for more than 20 years are the real manufacturer while others who come recently to the IPC market could be trading company only.
Besides, you can check their ability to deliver the goods and to do customized products. If they are slow in response or take very long to deliver your order, they must be dependent on their supplier, Liu commented further on this issue. Steven Liu said it is very obvious when come to the customized products. A trading company or small player can never do any modification unless you can order in very big quantity as that is the pre requirement from their supplier too.
The requirements of industrial computing are a lot different to than the needs of computers for home and office. Industrial computers are designed to have particularly long life cycles, and often run highly specialized applications software. The customers or users can't accept to have an IPC product that is available for few years, once they phased in the product for their project, then suddenly their supplier can't supply the products any longer.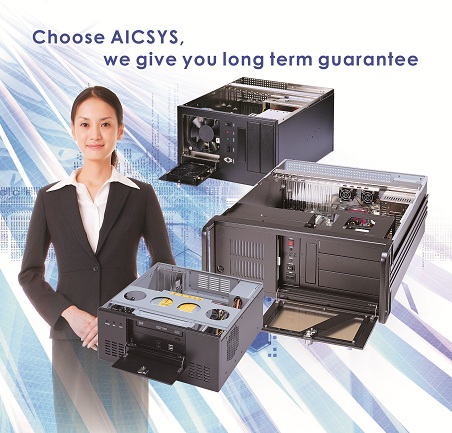 Liu said: "I have been in the industrial computing business for many years; I have listened, worked and provided many industrial solutions to our valuable customers." Liu cited an example illustrating how to make long life products. Take a 4U industrial chassis, AICSYS engineers will follow the customer's requirements while at the same time integrating the new technologies in order to produce a better 4U industrial chassis with backward compatibility.
AICSYS products are highly trustworthy and dependable. Both our quality practices as well as our understanding design process provide our customers a sense of security while undertaking the arduous task of designing their Industrial Computer Product.
"We understand the business requirements of our customers and supplies them with exclusive computers," Liu stated.
Industrial PC Chassis, IPC Chassis
Industrial PC Chassis are the first and most important line of defense against the hazardous environment for Industrial Computing. An IPC chassis with good ventilation can lower the internal temperature to ensure proper system operation. A well shielded Industrial chassis can reduce electromagnetic interference from nearby machinery or equipment. Also, a good designed chassis can help absorb shock and vibration exerted on the system. Besides protecting the system for uninterrupted operation, chassis are critical for shortening the inevitable down-time. Whether it's for system maintenance, system upgrade, or parts replacement, a well designed chassis will help complete the task as quickly as possible.
Although chassis is the most important part of an Industrial PC system, the price is relatively low compared to the whole system. A complete system with the application software can be priced up to ten thousands US$ while a very good chassis will be priced a hundred dollars only. Therefore to make a good chassis, please make sure to choose a good chassis, not a cheap chassis.
What made a good chassis?
Good raw material / metal sheet
A good chassis started from a good raw material that formed the chassis. We selected the best metal sheet from Taiwan Steel. We inspected it thoroughly starting when the material comes though our strict IQC process and continuous supplier auditing.
Good bending process
A good bending process will ensure that the metal sheet will not be bent by a torque over it's strength which will result in low quality chassis that can't withstand outside force. An experience on using the bending machine is very critical to make a good chassis.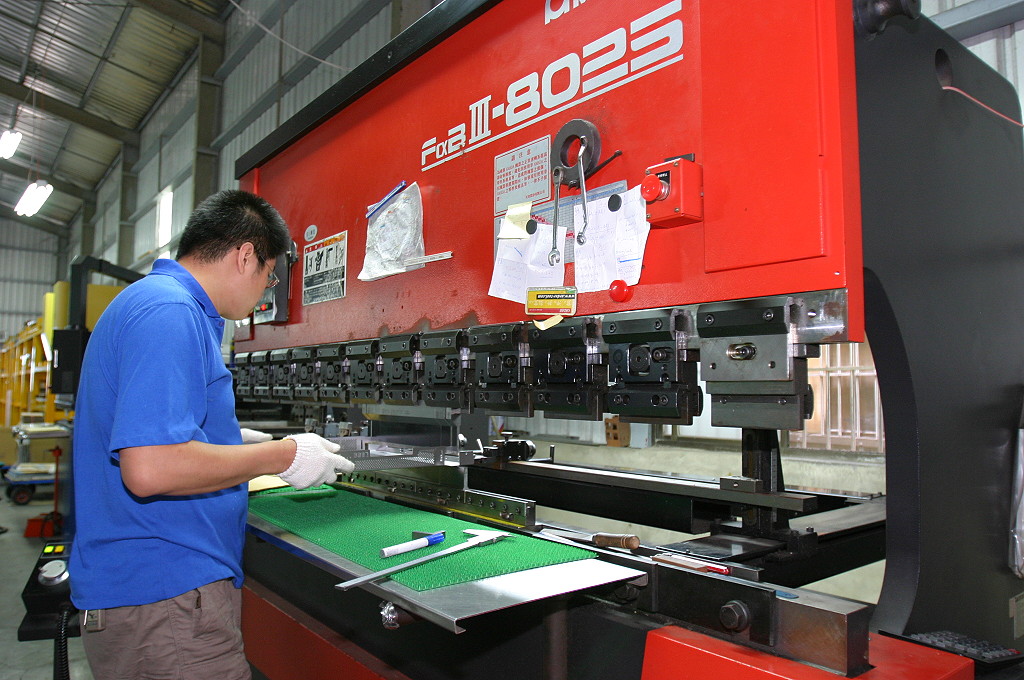 Good painting process
Before painting, the chassis will be coated to prevent it from corrosion. A good coating process will ensure that the metal are well protected while reserve some areas to be uncoated for the best conductivity of the chassis. A selection of the best paint will also have big impact on the chassis quality, again, an experience on doing these are very important.
Good assembly process
During assembly process, it is very important to ensure that all of the electrical components such as LED lamps are installed properly. Also, well trained operators are needed to ensure that the chassis are not scratched during the assembly process.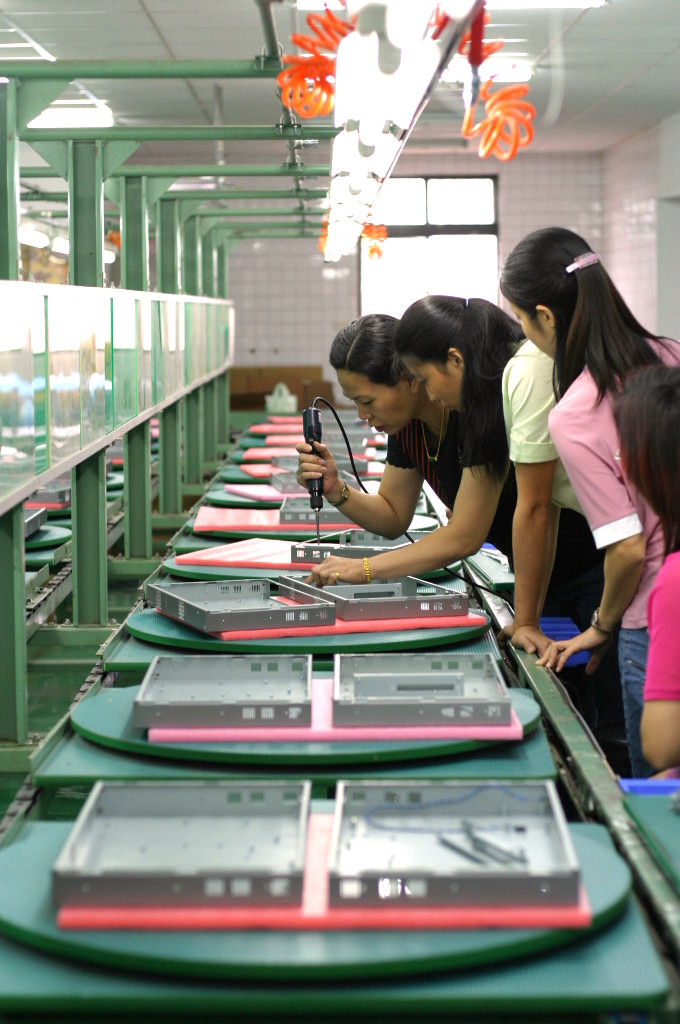 CHOOSE AICSYS FOR THE BEST CHASSIS!!