The Mini-ITX Mother board is a Motherboard with a dimension of 170 mm × 170 mm (6.7 in × 6.7 in) , which is commonly used in small-configured Industrial computer systems. Some of the Mini ITX Motherboards are designed for fan-less cooling with a low power consumption architecture, which made them useful for some applications for IPC systems, such as home theater, medical applications where fan noise is not allowed.
Mini-ITX boards can be used in any IPC chassis designed for ATX, micro-ATX and other ATX chassis variants if desired such as Wallmount chassis or even Rackmount chassis. However for space saving consideration, AICSYS has designed a compact chassis for Mini ITX boards only, WMC-103M.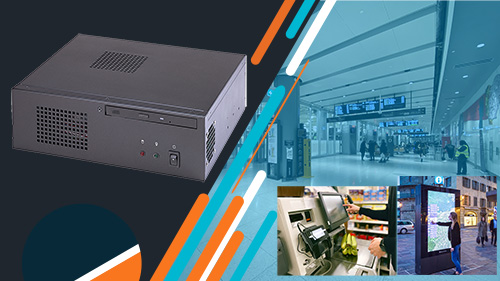 The WMC-103M chassis can fulfill the needs when it comes to building a small form factor Industrial computer system that has a small footprint and is compact enough to sit on your desk and be easily transported around or embedded into any machinery such as ATM machine, DVR applications, medical applications, home theater, and many other where space is limited.
The design provides one expansion slot through the riser card with an option to install cooling fan, slim CD ROM and two Hard disks. The power supply that comes with the chassis is Flex ATX 250W power supply but any DC power supply or bigger power supply can be used too with minor modifications. The chassis provides the flexibility for storage expansion by using mobile rack for (1) 2.5" SSD, with optional 2 ports of USB in the front panel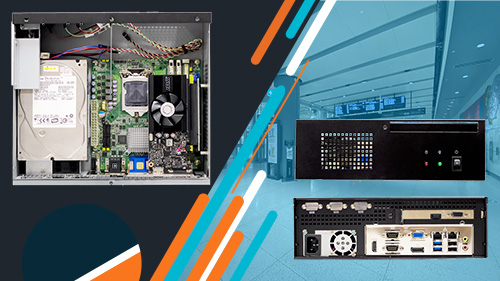 Steven Liu, AICSYS VP said that one of the one reason that is most often cited by Mini ITX amateur or aficionados is the amount of the space they can save when opting to build a smaller Industrial computer. WMC-103M will take up a lot less room than other types of Industrial chassis. That is the biggest and most obvious benefit and not a negligible one.
Please contact AICSYS for more information.